Good afternoon! I have had a very sleepy day today but I did this layout last night and thought I would share. The sketch challenge at Scrapbooking Top 50 is: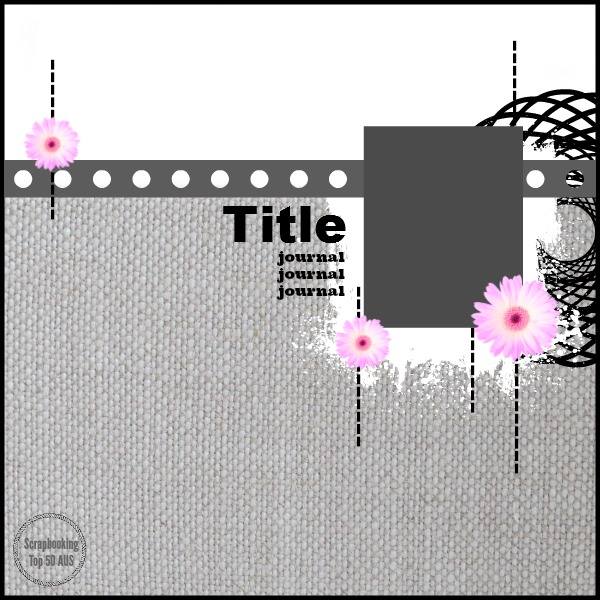 I have seen sooooo many gorgeous layouts that use layers and texture and are so arty and I so wanted have a go. This is my first effort and although I am not entirely happy with it, I think it has inspired me to keep trying.
This was a really old photo, about 10 years old but we had extra copies so I used one. I found that if you use the heat gun near it it start to shrink! So I did it all around the outside to create another layer.
I have had this little resin frame for a while now and wasn't sure how I was going to use but it worked in well with the colours of this layout so I used it to highlight a rose bloom.
Thanks for checking it out and hopefully I will get the hang of this style and put up some better examples in the future! :o)